This will be the last post of the year so I promise it will be a good one! Last year I had the awesome chance to participate in the insanity of times square on new years eve. It was one of the craziest things I've ever done in my life. Waiting 12 hours outside in the middle of over a million screaming people with no food, no drinks, no bathrooms was quite an exercise in perseverance. Here is my journey through this insanity.
Arrive on scene a little before noon


9 hours and 49 minutes to go and the streets are already filled (get there early)


We got hearded around for a few hours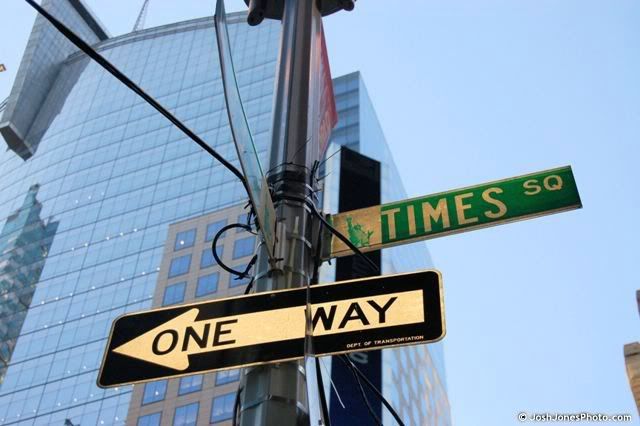 Times Sq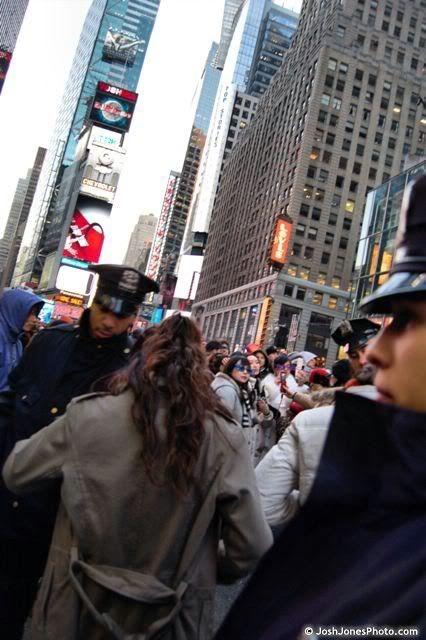 Getting inspected by the friendly NYPD



Starting to get dark out...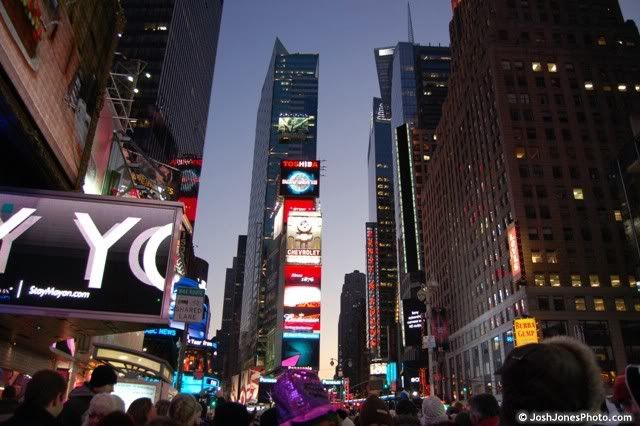 Wow


You will meet some pretty crazy people down there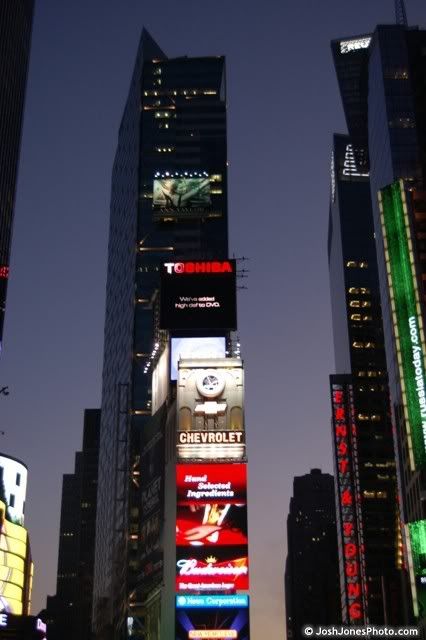 Setting sun


Its much taller than it looks on TV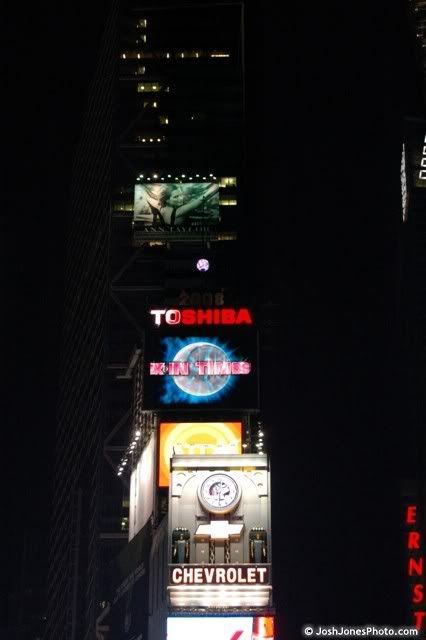 The raising of the ball... (it looked bigger on TV!)


6 more hours until this thing drops!!?!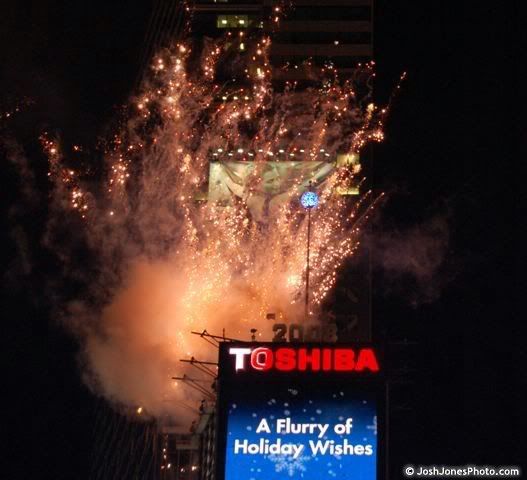 Woohooo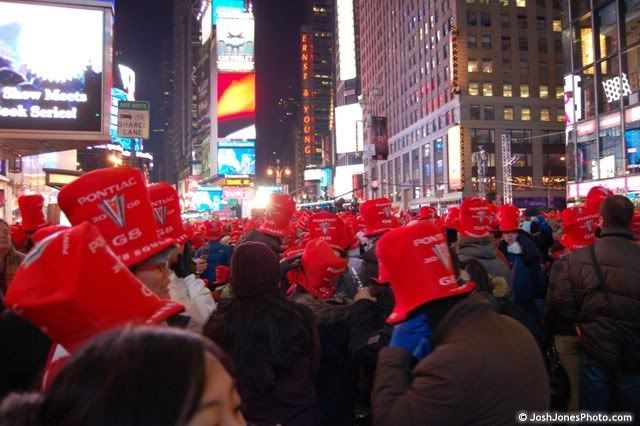 This is how pontiac tries to sell cars these days


Me and some friends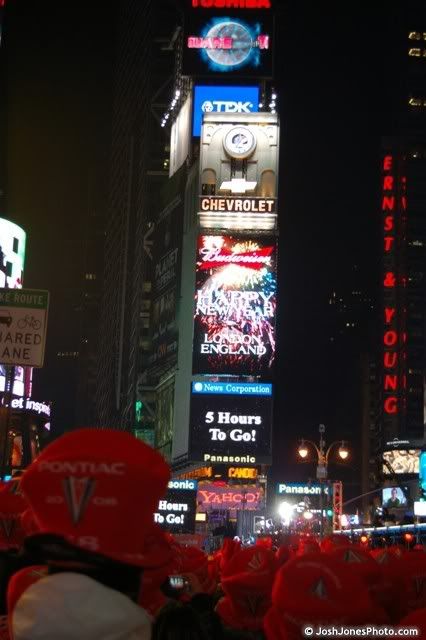 5 More hours until I can empty my bladder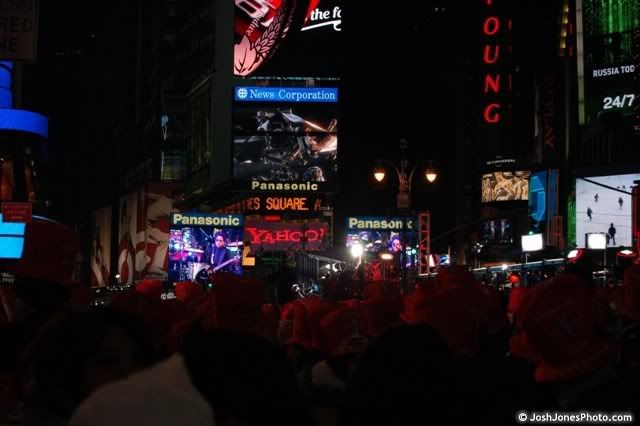 Lenny Kravitz performing live
Me having the time of my life


4 More hours... ugh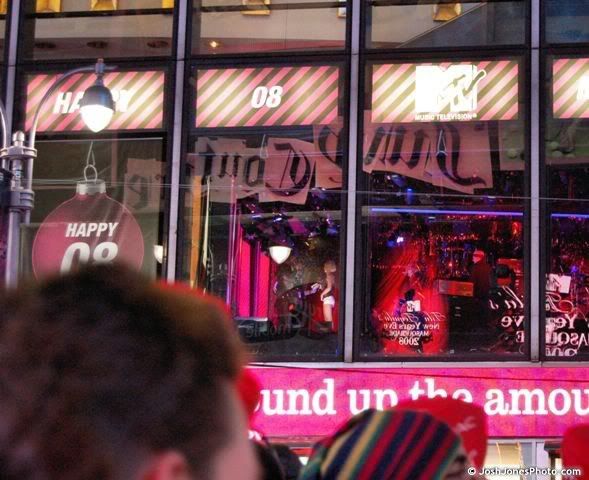 Tila Tequila in MTV studios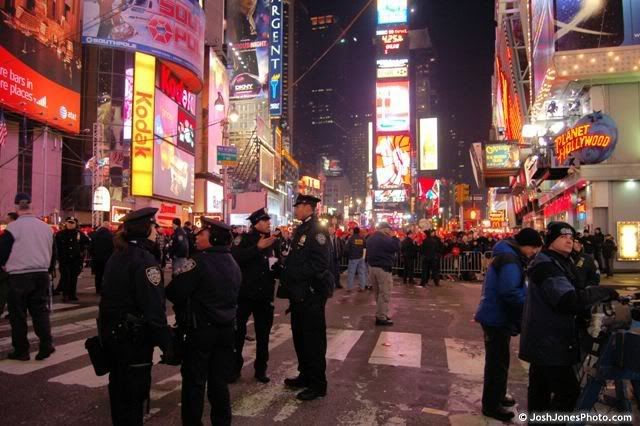 Police trying to keep control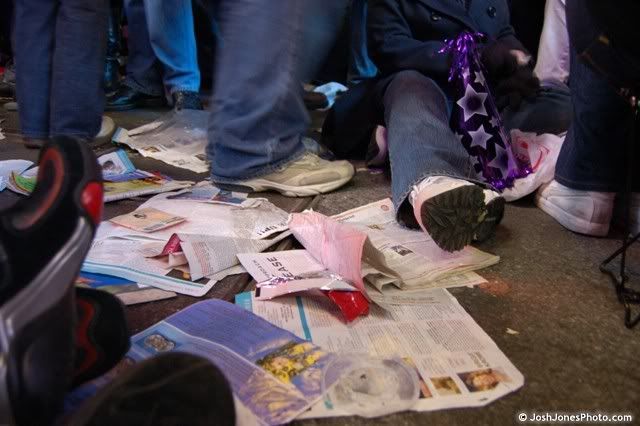 The grime you don't see on TV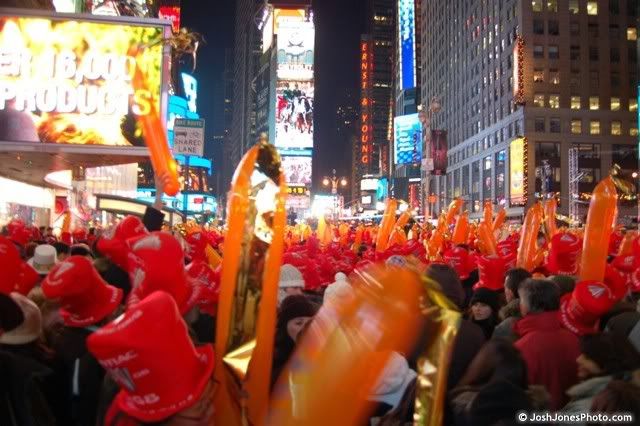 Wooohooo, only another hour!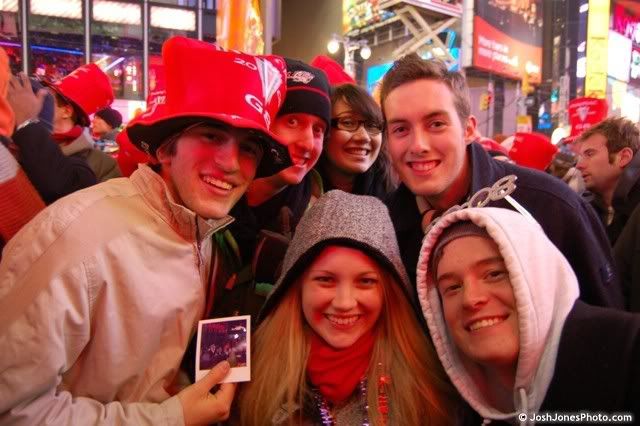 Like I said, crazy people, only a few minutes to go!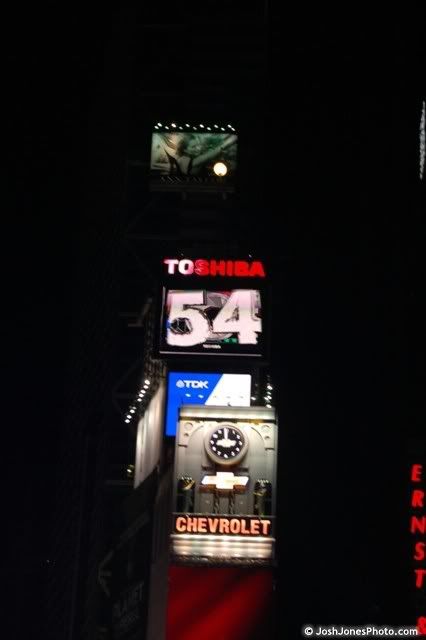 54 seconds, I though I would never see the day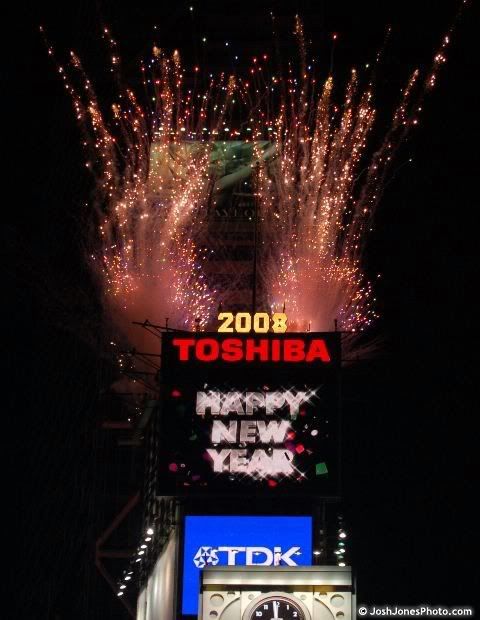 Wooohoooo!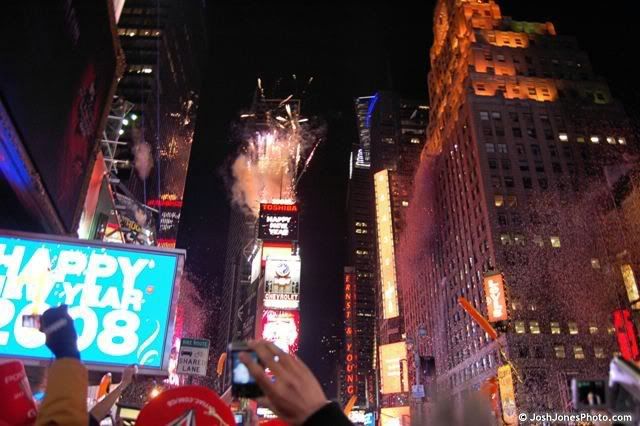 And the confetti begins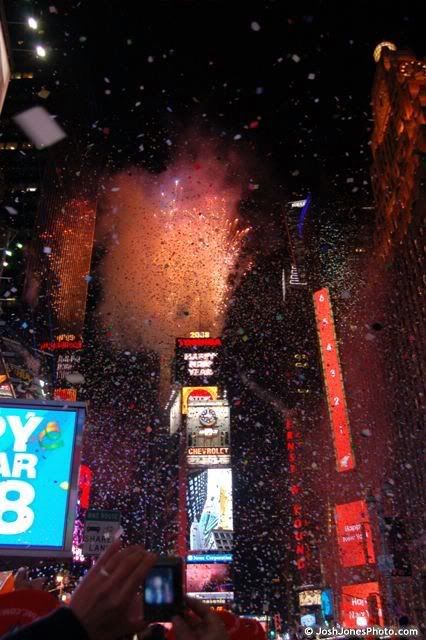 You can't get the same feeling watching this on TV


I've never seen so much confetti in my life


Wooohooo! Can I go to the bathroom now?


2008 Begins!
What a crazy way to bring in a new year. I recommend that if you are capable that you should do this at least once in your life. Sure it wasn't as cozy as sitting behind your TV with family and friends but you will be able to know what it feels like to be there with millions of screaming people and the world watching you on TV.
I wanted to thank God for an amazing year, he has truly blessed me with an amazing girlfriend, helped me through some very intense schooling, taken me from driving a scion tC to a BMW, and helped my photography business triple in size.
I also want to thank my friends and family for a great 2008. I want to thank the hundreds of readers on this blog for making it such a success. I know 2009 will be even better! See you on the otherside!