It's been nice not being at school for the past week. I've been able to catch up on some sleep, printing, album making, and some framing. When you shoot
25,000 images
a year it takes a lot to keep them organized and useful. 
Here is how I keep my stuff organized:
I tag all my images with the date and subject
I pick out my favorites from each shoot
I touch up just my favorite shots from the shoot
I then save them in a seperate favorites folder (one for each month)
In that folder I have a folder for resized images for posting to the web
I keep backup copies of all my images on a 1tb external drive
I just started doing this about a year ago but it really helps you keep your head on straight. This way when I want to locate my favorites from each shoot, its easy, I just open up my favorites folder from that month. 
I order prints of these favorites to frame. I think its extremely important to print your work. There is nothing like seeing one of your images framed on the wall. 
Here is some of my latest work:

Lisa & Alan's Wedding Album - I really liked the suede cover on it!



Some 11x14" and 16x20" prints I did for them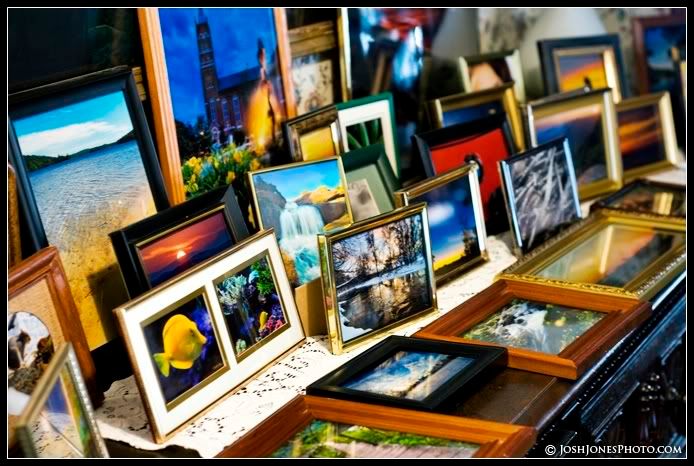 Too much stuff to frame