Abandoned places are some of the best things to take pictures of. There is so much texture, character, and history behind places like this to spark the imagination. You soon end up wondering what happened there, why it is abandoned, and why it isn't leveled to the ground. I had a chance to take a few pictures of a place like this the other day.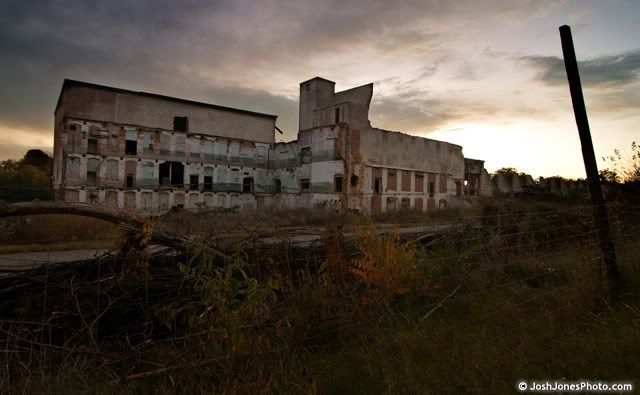 Unfortunately places like this are located in the not-so-friendly parts of town. This is why its always good to bring a
friend
. This is also an important reason why these pictures look so cool; most people aren't crazy enough to go to locations like this!
There is a lot of beauty in these places though, especially around sunset. Try experimenting with different foreground elements, such as chain link fence or barbed wire. These elements add a lot to shots like this. You may have to switch to manual focus (like I did for this shot) because a lot of times your autofocus will try to focus on the foreground elements (which isn't always a bad thing either).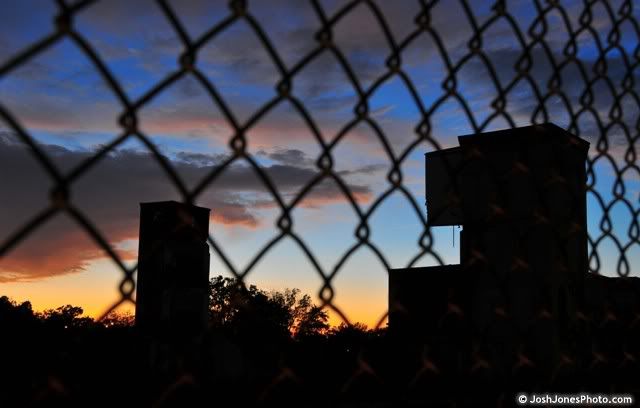 It's important to use
Graduated Neutral Density
filters, when trying to capture a dramatic sky like in this picture. The use of a
wide angle lens
also adds depth to the scene.